About Cloisters Bed and Breakfast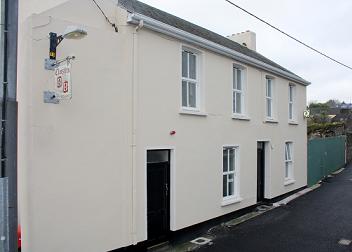 Cloisters B &B was built in the 1800's and is located in a quiet area in the heart of Old Kinsale, near to Desmond Castle (now Kinsale's Wine Museum) and St. Multose 12th Century Church. It is directly across the road from the Church of St John the Baptist.
There is a large free public car park to the rear of the property.
We are just a short walk from Kinsale's restaurants, music pubs, cafes, museums, galleries and shops.



About Kinsale


Kinsale is one of the most picturesque, interesting and fashionable resorts on the South West coast of Ireland. Famous for its beautiful harbour location, it's wide range of maritime activities, it's gourmet restaurants and superb golf courses.
Kinsale was the site for a turning point in Irish history. It was here that the Battle of Kinsale took place in 1601 where the British defeated the Irish forces and their Spanish allies.